Events To See In Gatlinburg For September Bachelor Parties
---
01.08.2021
The Great Smoky Mountains in September
September in the Smokies is a magnificent time of year! From the breathtaking views of the changing of the leaves to the variance of fun autumn traditions and other events, you won't want to leave when you come to visit! Gatlinburg tn is beautiful all year round, but fall is just an amazing time of the year. You can expect some warm-ish early fall temperatures during the days, so make sure and bring summer apparel. After dark there may be some chilly nights, so be sure to pack that extra jacket when in downtown Gatlinburg cruising and listening to music. If you're lucky, September 2021 will be a month of Indian summer. By and large, the weather in Gatlinburg Tennessee will appeal to all visiting guests. It's also important to plan ahead! Our autumn festivities bring some of our biggest crowds of the year to celebrate the season, so be sure to book hotels/events as early as possible to ensure your spot. September is a great time to visit the Sevierville/Gatlinburg area and enjoy the beauty of the Smokies.
If you're looking to bring a group to partake in the various Smoky mountain events, be sure to check out vacation cabins in Sevierville and Gatlinburg early for the best deals! If you're just looking for a night out of drinking, check out some of our local bars like The Casual Pint, The Roaming Gnome, The Brewery, The Hut, and so many more. We also have several wineries and moonshine distilleries for those hoping to stock up.
From Gatlinburg to Pigeon Forge, whatever you choose to do this year, you can count on a great time in the Smokies!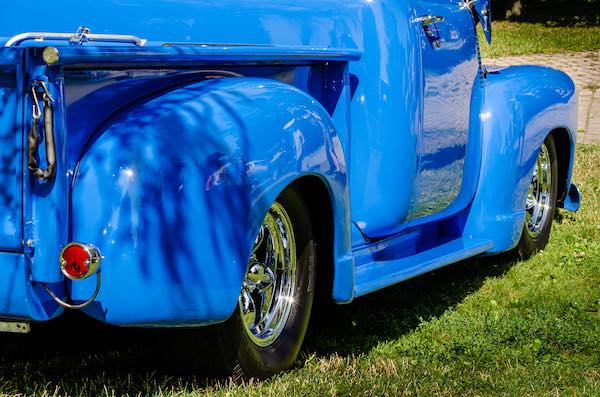 Shades Of The Past Car Show
Say goodbye to summer with one last big finale! Dollywood's Splash Country will be hosting Pigeon Forge's 38th Annual Shades of the Past Car Show. This year the event runs from September 10th-11th
Come out and see one of Tennessee's finest vintage car lineups at this popular event, and maybe catch some waves at Splash Country while you're at it! General admission is $10 for those looking to see some cool cars and have an action-packed night they won't soon forget! Vendors will also be in the area for those looking to catch a bite. For anyone looking to participate in the contest, if you were registered before May 15th, 2021, you are now eligible to win a prize of $10,000 and a 32' Ford Hi-Boy Roadster. Participants who have not registered yet may purchase tickets online (2 adult tickets for $60) and will become eligible to win the vehicle only. For additional information, please visit the Shades of the Past Car Show website.
Taste of Autumn in Gatlinburg
Another celebration to kick off the changing of the leaves! This year, Gatlinburg will be celebrating the beginning of fall for their 22nd Annual Taste of Autumn event on Thursday, September 12th from 5 pm-8 pm.

Those who attend will have access to an unlimited array of signature dishes from popular restaurants nearby and enjoy live entertainment from The Ultimate Eagles Tribute, On the Border. (Previously dubbed 'The Greatest Eagles Tribute in the World') Tickets are only $30, and a corporate group package admission for 10 people is also available for $500. This group package includes a meet and greet with the band, priority seating for the concert, and wine on the table to make sure you and your group have the best time possible!

A portion of the proceeds from the concert will be donated to United Way of Sevier County, an organization focused on partnering with community members and creating lasting changes in community conditions. In the past, Taste of Autumn has raised over $180,000 to benefit United Way and its sponsorship of community programs for Sevier County.

Come out and support the city of Gatlinburg tn at this annual event, and have a Smoky mountain good time while you're at it! For additional information, click here for their website.
The Fall Rod Run in Pigeon Forge
Back again and better-than-ever, Pigeon Forge presents our Annual Fall Rod Run. Thousands of car enthusiasts come every year to see Tennessee's largest compilation of show cars. Big and small, old and new, you will be amazed at these spectacular automobiles!

Bring your friends and enjoy the view! Spectator tickets are $15 per day or a one-time fee of $35 for the whole weekend. The show runs from 9 am to 6 pm Thursday and Friday, from 9 am to 6 pm on Saturday. Enjoy a variety of food and merchandise vendors, and meet some fun new folks! Interactive displays will also be set up for entertainment. This is one of the top Pigeon Forge events that is sure to appeal to most guys.

Those who participate in the event have a chance to win a $10,000 cash prize along with other cool awards such as a $10,000.00 cash giveaway, Top 25 Awards, Ultimate 5 Awards, and King of the Hill, so be sure to get those registration forms in! For registration and show date information contact MCS Promotions at (865) 687-3976.

The event takes place in the Island/Leconte parking lot, so when it's time for dinner, take the short stroll over to The Island, where you will find our famous Paula Deens, Maragitaville at the Island, Mellow Mushroom, Dicks Last Resort, and more! (Just be sure to go in early in-person to make reservations ahead of time) Other activities such as 7D Adventures, the Escape Room, and the Wheel are also an option for those looking for a little more adventure.

Oh, and don't forget to try some free samples of our Famous Shine over at Ole Smoky Moonshine! Sound good enough?

If you're planning a trip down to the Great Smokies, then it's smart to make sure you can find a hotel. Book a date in advance to ensure the best experience possible! Hotels will be available nearby for a limited time, but if you're really looking to lean back and relax, a cabin is the way to go. For additional info on the Pigeon Forge Fall Rod Run, visit https://www.pigeonforgechamber.com/fall-rod-run-2021-in-pigeon-forge/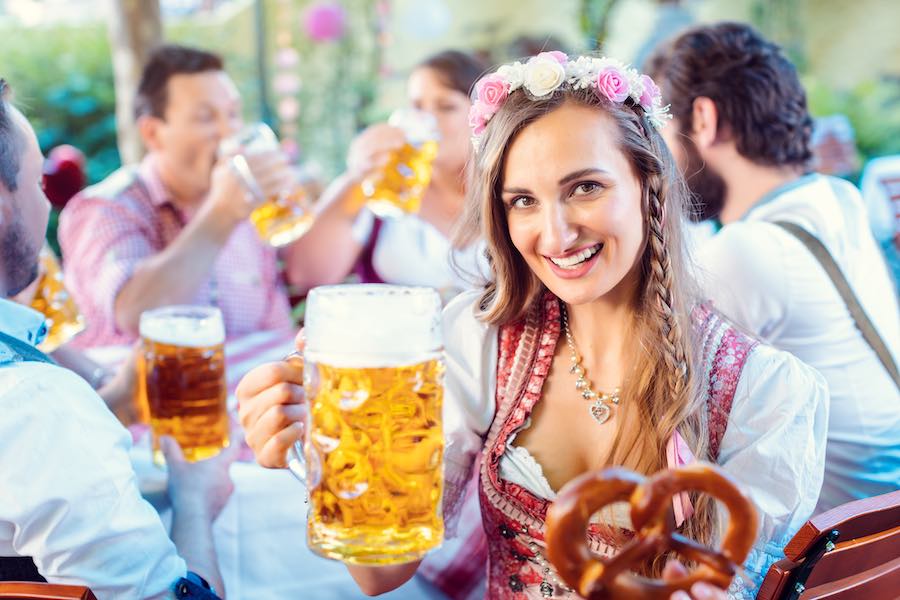 Party at Gatlinburgs OktOBERfest
If you're looking for a unique way to celebrate this year's season change with your friends, you might be interested in Gatlinburg's very own 12th annual OktOBERfest at Ober Gatlinburg in the Smokies. This is one of the premier autumn festival attractions and begins in Sept and runs throughout October in downtown Gatlinburg.
Gatlinburg will be celebrating long-running traditions set in place years ago in Munich, Germany from September 24th-October 31st (From 10 am to 10 pm), you can enjoy a whole celebration including festive music, dancing, craft-making, outdoor games, and more. Live entertainment will also be available on-site at Ober Gatlinburg, featuring the "Bavarian Fun Makers Band" performing traditional folk dancing, yodeling, and schuhplattling while wearing authentic lenderhousen attire. The sound of the music performers really adds to the festival theme. Enjoy their special Beir Garten featuring specialty 'bier' and food such as German wurst, schnitzel, sauerkraut, strudel, pretzels, and more. Ober Gatlinburg also features several other activities you can enjoy, such as an ice skating rink, an arcade, and during certain times of the year, skiing and tubing. During this time, the menu at Seasons of Ober (located inside the Ober building) changes to an entirely Bavarian-styled menu, which you can view here: https://obergatlinburg.com/wp-content/uploads/2020/09/oktoberfest-2020_menu.pdf
For the true beer lover, be sure to check out the "Beer Necessities" kiosk located inside the mall for some authentic collectible steins, and other unique beer-tastic accessories. This is one of the must-do annual smoky mountain events in the fall and it's one of the best beer festivals in Tennessee.
Dollywood Harvest Festival and LumiNights
Another Great Smoky Mountain tradition is the LuniNights festival at Dollywood! From September 24th-30th, you can head on down to see their spectacular fall decorations and festivities!

From ginormous pumpkins to the charming aura of the simple and old-timey look and feel of the park, your eyes just won't know where to focus! There is no shortage of things to do here! The biggest attraction, of course, is the Dollywood roller coasters. You can also enjoy a free concert in many parts of the park, as well as meet different kinds of artists and view/purchase one-of-a-kind items!

If you'd like to purchase a ticket for Dollywood, prices start at $75 for adults (ages 10-61). You can also purchase a 2-day pass for $99, and a 3-day pass for $109. For those who aren't looking forward to those exhaustingly long lines, check out their Time Saver pass! For $49, you can use a fast pass for 8 rides, or you can pay just $15 more at $64 to pass as many lines as you'd like!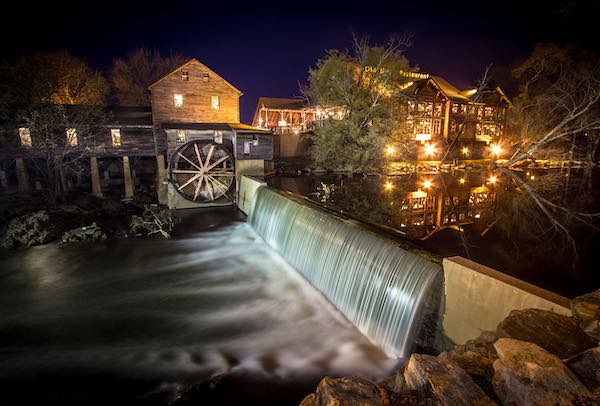 Rounding out the end of September will be our 18th annual Old Mill Heritage Day at the Old Mill in Pigeon Forge! This is one of the best events to experience the Great Smoky Mountains and it starts on Sept 25th and runs through the end of October.

In a celebration of our early settlers, visitors will be able to experience engaging festive country activities like quilt making, pumpkin painting, sorghum making, the art of creating lye soap, along with apple butter making, cast iron cooking over a fire, and more!

Attendees will also be offered a free guided tour through the Historic Old Mill and see how antique farm tractors and engines were used. They do recommend on the website to bring your own chairs and blankets.

For more information on Heritage Day at the Old Mill, check out their website.

September Is One of the Best Months To Have A Bachelor Party at the Great Smokies
All in all, Sevier County has A LOT to offer in the season before winter, and if you don't live in the south, you've probably never seen the leaves change quite like this. There's never been a better time to come to the Great Smoky Mountains than in September to enjoy the temperate weather and activities. The Gatlinburg area is very popular in the autumn season so make your plans in advance. There is an event that will suit the taste of everyone making the trip to Tennessee. Everything is open, and we are not requiring masks, so come on down, bring your friends, and have an amazing party!